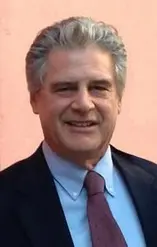 Barry D. Schwartz, Ph.D. completed his undergraduate studies at the University of Massachusetts with a Bachelor of Science in psychology in 1971. He received his master's degree in psychology from the University of Nebraska in 1974. His doctoral work in psychology was completed in 1978 at Tulane University.

Dr. Schwartz, Professor Emeritus, was on faculty at Tulane University School of Medicine as a tenured professor of psychology from 1979 through 2005. Throughout his years at Tulane he participated as an active researcher and clinician. Dr. Schwartz served as the founder and Director of several clinics that include the Headache clinic, the Biofeedback clinic, Stress Management and Wellness clinic, the Neurotherapy/Neurofeedback clinic and the Attention Deficit clinic (ADD/ADHD) from the time of the programs' creation through 2005.

He was an active and instrumental member of the sleep center, pain management clinic, and on the mind/body integrative behavioral medicine multidisciplinary treatment team.
Dr. Schwartz has published over 60 articles in peer-reviewed journals. He is a member of several professional organizations of which a sample is: the American Psychological Association, Scientific Research Society of North America, American Association for the Study of Headache, the Association for Applied Psychophysiology and Biofeedback, the National Headache Foundation, and the International Society of Neuronal regulation.
Presently, Dr. Schwartz operates his private practice in uptown New Orleans, behind Touro Hospital, that was opened upon his retirement from the Tulane Hospital and Clinic in 2005. He is currently involved in the treatment of various disorders that include but not limited to: attention deficit hyperactivity, anxiety, anger, depression, OCD, headaches, hypertension, insomnia, seizure, stress, PTSD, pain syndromes and somatic disorders.

He is a clinician who applies a mind/body holistic approach to improve the quality of peoples life.
His mission as a clinician is to help people realize their full potential.